dMACQ DMS & BPM solutions now available in Bangladesh, Singapore, Saudi Arabia & UAE
Document Management System -Robotic Process Automation (RPA) - VisualDMS - Scanning Services - Data Processing - Business Process Management - e-Dataroom - Enterprise Content Management (ECM) System
Our main goal has always been to find ideas that can improve the world, even if that means making someone's life a little bit easier, or making a complicated process a bit more convenient. Welcome to dMACQ Software Pvt. Ltd and our groundbreaking Digitization Solutions that's changing lives, one user at a time.
dMACQ News Feeds
16 May 2019
Datadesh to be dMACQ's Exclusive Channel Partner in Bangladesh
​
Datadesh and dMACQ are proud to announce their partnership for the Bangladesh market where Datadesh will be the exclusive channel partner for dMACQ's products and services. Bangladesh is rapidly growing in the adoption of modern digital technologies and dMACQ's extensive offering of IT and ITES in the digitization space will be attractive to several industries in Bangladesh. Datadesh will provide end-to-end support to its customers in Bangladesh for all dMACQ products and services. Read more below.
dMACQ SUITE OF PRODUCTS & SOLUTIONS
Electronic Health Record

Patient File Manager

Warehouse Manager

Master Record Manager
Account Opening App

Loan Processing

Claims Management
​
Electronic Property Management

Contract Management

Compliance Management
ENTERTAINMENT
​
MEDIA &
​
COMMUNICATION
Contract Management

KYC Processing​

Project Management
​
INDUSTRIAL
​
CONSUMER
​
PRODUCTS
​
E-COMMERCE
Engineering DMS

Drawings Digitization

Production & Process Documentation Management
The Industry Leading Document Management System & Digitization Solutions
Today, we're the founders of a successful Information Technology Company, and our lives consist of doing all that we can to grow our company as fast as possible. Before 2011 we were a group of marketers, engineers, and designers with a dream, but today, we're a group of entrepreneurs nurturing a business that aims to drive India into the digitized future.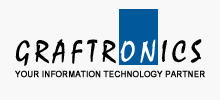 Acquisory founded in 2010, by highly credentialed professionals with specialized experience across M&A Advisory, Operations & Risk Consulting, Asset Management, Financial Accounting, Audit and Process Reengineering.
Since 1990, Graftronics is a premier IT services firm managed by seasoned professional with more than 20 years of experience. Head-quartered at Mumbai, Graftronics is one of the leading "IT solutions provider" with focus of on-time and efficient IT services.
Nihon Technologies Pvt Ltd, based out of Chennai provides the following solutions: Enterprise solutions, application development, digital and mobile solutions, IT infrastructure and security services, total business solutions, globalization training, and linguistic solutions
Only Office
Technology Partner
dMACQ has partnered with ONLYOFFICE.
ONLYOFFICE by Ascensio System SIA offers a powerful office suite that comprises online editors for text documents, spreadsheets and presentations highly compatible with Microsoft Office and OpenDocument file formats. ONLYOFFICE provides users with multiple editing tools and collaborative features ensuring greater team workflow, and seamless work with complex formatting and objects within your web solution.
​
Contact us for your Onlyoffice needs.
Datadesh
​
Bangladesh
Exclusive Partner
Datadesh is dMACQ's exclusive partner for Bangladesh market.
Datadesh based out of Dhaka, provides end to end business solutions with dMACQ DMS, BPM and RPA solutions to its customers. Led by experienced entrepreneurs Datadesh has engineers trained on dMACQ products and are equipped to meet Customers expectations.
AppsTec
​
UAE & KSA
​
Exclusive Partner
AppsTec is dMACQ's exclusive partner for UAE and Saudi Arabia markets.
​
Appstec Consulting, an Oracle Gold partner is a fast growing IT consulting and professional services company formed by a dynamic and determined team of consultants who have garnered decades of rich experience in providing customized solutions to clientele across the regions. Appstec consulting has its regional office for "Middle East and North Africa" market based out of UAE and an Offshore development center in Bangalore, India.
dMACQ News, Blog & Technical Papers
Being part of a Digital Transformation Industry means we operate in a fast-paced world where changes happen often and quickly. We've included a media section in order to make sure you don't miss out on any exciting dMACQ Software Pvt. Ltd updates and announcements. If you have any questions about our articles, please get in touch today.
We're happy to hear from you. Contact us today for a free trial and to learn more about our business and how you can benefit from working with us.
We are hiring AI/ML Engineer to join our team.
​
We are looking for a specialist in Aritificial Intelligence who can develop new solutions using the latest technologies in this field. Candidates should have at least two years' experience with a BE/BTech in Electrical Engineering or Computer Science. ME/MTech in EE/CS with at least one year experience or Ph.D.'s in EE/CS with dissertations on AI will also be considered. Position will be based in Mumbai.
Please send your CV along with a cover letter to info at dmacq.com - the cover letter should clearly explain your eligibility.
We are hiring Java UI Developer to join our team.
​
We are looking to hire a Java programmer with 2-3 years experience in UI development using Swing/JavaFX. Minimum qualifications are MCA or BE/BTech in CS. Experience with UI development is mandatory.
​
Please send your CV along with a cover letter to info at dmacq.com - the cover letter should clearly explain your eligibility.
We are looking for senior Database/SQL programers who have strong leadership, programming and technical skills in SQL and database management. Candidate will be responsible for designing databases, tuning for optimisation, stored procedures, database replication, HA/DR configurations-database clustering, providing technical guidance and troubleshooting. Experience in working with Microsoft Sql Server 2012, 2016, 2017 and above as DBA. Candidates having MCTS, MCITP, and/or MVP certifications a plus. Must have worked with SQL File-groups and Blob Storage.
​
We welcome applications with atleast 3 years experience to work in an exciting work-place.
We are looking for senior PHP programers who have strong leadership, programming and technical skills in PHP language. Candidate will be responsible for managing projects and providing technical guidance, troubleshooting. We welcome applications from 2 - 6 years experienced PHP developers to work in an exciting work-place.
CUSTOMER SUPPORT EXECUTIVE - TECHNICAL
We invite applications from energetic customer support executive who has at least 2 years experience in a similar role. Ideal candidate will have experience in handling enterprise technology product, is proficient in communication, has experience in logging technical calls, provide both L1 and L2 support. You will have a minimum BSc (IT/Computer Science) qualification (or equivalent), good working knowledge of Windows and Linux OS is must, candidates with basic programming knowledge of PHP, MySQL or MSSQL will be given preference.
INTERNSHIP - MCA / SCANNING OPERATORS / DATA-ENTRY OPERATORS
We invite candidates pursuing MCA course with a keen interest to pursue programming as a career in the areas of PHP and related web-technologies for internship and employment opportunities.
Graduates or under-graduates who wises to pursue a career in scanning or data entry operations as a full-time or part-time job - we provide training, skilling and on-the-job experience a 3-month internship programme.