dMACQ DMS & BPM solutions now available in Bangladesh, Singapore, Saudi Arabia & UAE
Document Management System -Robotic Process Automation (RPA) - VisualDMS - Scanning Services - Data Processing - Business Process Management - e-Dataroom - Enterprise Content Management (ECM) System
Our main goal has always been to find ideas that can improve the world, even if that means making someone's life a little bit easier, or making a complicated process a bit more convenient. Welcome to dMACQ Software Pvt. Ltd and our groundbreaking Digitization Solutions that's changing lives, one user at a time.
dMACQ News Feeds
16 May 2019
Datadesh to be dMACQ's Exclusive Channel Partner in Bangladesh
​
Datadesh and dMACQ are proud to announce their partnership for the Bangladesh market where Datadesh will be the exclusive channel partner for dMACQ's products and services. Bangladesh is rapidly growing in the adoption of modern digital technologies and dMACQ's extensive offering of IT and ITES in the digitization space will be attractive to several industries in Bangladesh. Datadesh will provide end-to-end support to its customers in Bangladesh for all dMACQ products and services. Read more below.
dMACQ SUITE OF PRODUCTS & SOLUTIONS
Electronic Health Record

Patient File Manager

Warehouse Manager

Master Record Manager
Account Opening App

Loan Processing

Claims Management
​
Electronic Property Management

Contract Management

Compliance Management
ENTERTAINMENT
​
MEDIA &
​
COMMUNICATION
Contract Management

KYC Processing​

Project Management
​
INDUSTRIAL
​
CONSUMER
​
PRODUCTS
​
E-COMMERCE
Engineering DMS

Drawings Digitization

Production & Process Documentation Management
The Industry Leading Document Management System & Digitization Solutions
Today, we're the founders of a successful Information Technology Company, and our lives consist of doing all that we can to grow our company as fast as possible. Before 2011 we were a group of marketers, engineers, and designers with a dream, but today, we're a group of entrepreneurs nurturing a business that aims to drive India into the digitized future.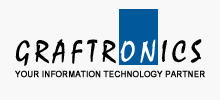 Acquisory founded in 2010, by highly credentialed professionals with specialized experience across M&A Advisory, Operations & Risk Consulting, Asset Management, Financial Accounting, Audit and Process Reengineering.
Since 1990, Graftronics is a premier IT services firm managed by seasoned professional with more than 20 years of experience. Head-quartered at Mumbai, Graftronics is one of the leading "IT solutions provider" with focus of on-time and efficient IT services.
Nihon Technologies Pvt Ltd, based out of Chennai provides the following solutions: Enterprise solutions, application development, digital and mobile solutions, IT infrastructure and security services, total business solutions, globalization training, and linguistic solutions
Only Office
Technology Partner
dMACQ has partnered with ONLYOFFICE.
ONLYOFFICE by Ascensio System SIA offers a powerful office suite that comprises online editors for text documents, spreadsheets and presentations highly compatible with Microsoft Office and OpenDocument file formats. ONLYOFFICE provides users with multiple editing tools and collaborative features ensuring greater team workflow, and seamless work with complex formatting and objects within your web solution.
​
Contact us for your Onlyoffice needs.
Datadesh
​
Bangladesh
Exclusive Partner
Datadesh is dMACQ's exclusive partner for Bangladesh market.
Datadesh based out of Dhaka, provides end to end business solutions with dMACQ DMS, BPM and RPA solutions to its customers. Led by experienced entrepreneurs Datadesh has engineers trained on dMACQ products and are equipped to meet Customers expectations.
AppsTec
​
UAE & KSA
​
Exclusive Partner
AppsTec is dMACQ's exclusive partner for UAE and Saudi Arabia markets.
​
Appstec Consulting, an Oracle Gold partner is a fast growing IT consulting and professional services company formed by a dynamic and determined team of consultants who have garnered decades of rich experience in providing customized solutions to clientele across the regions. Appstec consulting has its regional office for "Middle East and North Africa" market based out of UAE and an Offshore development center in Bangalore, India.
Saket has been awarded the title of "Indian Ambassador of Cyber Security in Education" at the National Education Awards 2013. Over last 5 years, he along with his team have been conducting training and consultancy sessions across the globe. He is a visiting faculty on subjects of information systems and security at multiple universities in South Asia and North America. At a young age, he has already trained more than 5000 individuals across 100 plus Colleges, Corporates & Government Departments. Multiple Fortune 500 companies, Intelligence Agencies, Special Task Forces etc have been availing his services from time to time. Saket is also an advisor to reputed banks, oil & gas companies and e-commerce portals in designing and deploying safe cyber architectures for their business.
Yogesh Kochhar started his career with Tata Tea in 1985 and with 28 years of experience across India, UK and UAE, straddling several disciplines ranging from: Production to Marketing, Manufacturing to Media, E-commerce to Telecom, he has worked with diverse and best known groups and opportunities and for about 4 years as Director, Strategic engagements, Microsoft Corporation India. Yogesh is a lateral thinker and believes that there is a space in the market and there is a market in that space. He lends his voice credibly to CSR and develops unique programs on CSR that on one hand work with the communities and on the other help us explore new business landscapes. Says Yogesh, "the act of discovery of does not lie in looking for new lands alone, it lies equally; only more in looking with new eyes".
​
Yogesh was awarded the "Evangelist-Corporate Values;ICT" at the National Telecom Awards 2009.
Joy, an alumnus of Shri Ram College of Commerce, Delhi is a Chartered Accountant and a gold medalist in the Chartered Accountancy final examination. Joy has also passed the final examination of The Institute of Cost Accountants of India. Joy worked for a big 4 accounting firm in India and overseas for over 27 years including 15 years as a partner. Joy has over 20 years of experience in carrying out and managing large and complex valuation, due diligence review, corporate restructuring assignments and audit of host of large Indian and multi-national companies. Joy has carried out assignments for practically all types of industries such as industrial products, private equity, real-estate, financial services, health care, etc.
Ajay Shanghavi brings over 25 years of entrepreneurial and managerial experience to the board of dMACQ and is closely engaged with the management team. Ajay sits on the board of the several professionally managed companies in India, in addition to his role as the Group Managing Director of the Gujarat Nippon Group. His many significant achievements to date include the implementation of large projects in diversified business verticals, as well as the incubation of number of other projects.
Co-Founder & Director (CTO)
Dr. Subramanian holds Ph.D. in Computer Science and is ex-GM Anritsu, India & USA. Dr. Subramanian has over 15 years of work-experience in technology/engineering companies based out of Japan, India and USA.  Dr. Subramanian is actively engaged in academia for several years and is based in the USA.  He brings technical experience and knowhow to dMACQ.
Srikant is a Chartered Accountant with 20+ years of experience with big-4 accounting firms. Of which 16+ years were in the mergers & acquisition arena with a focus on Private Equity. Srikant has spent 9+ years in Continental Europe and rest in India.   He has worked on several cross-border and capital markets transactions and on various types of M&A deals including PIPEs, MBO, MBIs, LBOs, etc.  Srikant brings core domain experience to dMACQ.
Head - Digitization Business
With a background in managing and operating labor intensive factories, Manoj is a second generation entrepreneur with over 25 years experience. Manoj manages the Indian digitization business for dMACQ.
Kapil, an engineer by profession, comes with records management experience and leads dMACQ's business development.  With a blend of technical background Kapil engages with customers in providing tailored solution for their needs.
dMACQ News, Blog & Technical Papers
MEDIA & PRESS UPDATES
Being part of a Digital Transformation Industry means we operate in a fast-paced world where changes happen often and quickly. We've included a media section in order to make sure you don't miss out on any exciting dMACQ Software Pvt. Ltd updates and announcements. If you have any questions about our articles, please get in touch today.
DMACQ NAMED IN CIO REVIEW'S 20 MOST PROMISING ENTERPRISE CONTENT MANAGEMENT SOLUTION PROVIDERS 2016
​
dMACQ Software Pvt. Ltd. is pleased to announce that our Document Management System (DMS) has been selected by the prestigious CIO Review (July 2016 India Edition) magazine as one of the 20 Most Promising Enterprise Content Management Systems. dMACQ's DMS has several features that make it attractive to its customers: multi-level indexing, tagging, and categorization; ability to store documents in different formats; built-in collaboration tools; document versioning; OCR including zonal OCR; and on-premise, cloud or hybrid deployment ability. dMACQ DMS is also available as a mobile app and as a standard software in network attached storage.
With several blue-chip companies for clients, dMACQ is actively engaged in making products that are easy-to-use, secure, and provide high performance. dMACQ's digitization division scans several lakh documents each day so that its customers' records can be uploaded to the DMS for taking advantage of the productivity-enhancing features provided by digital technologies including easy search and retrieval, long-term archival, and significant reduction of warehouse spaces used to store physical records.
DMACQ ANNOUNCES LAUNCH OF ITS ADVANCED DMS/ECM
dMACQ announces availability of its most advanced Document Management System with advanced content management system - the dMACQ Enterprise Content Mangement System.
​
dMACQ ECM enables rule based work-flows, digital and physical record management, mini-warehousing module, content sharing & management.
The dMACQ mobile app soon to be launched will enable a plethora of features to manage all your daily routines, tasks, and content on the fly.
We're happy to hear from you. Contact us today for a free trial and to learn more about our business and how you can benefit from working with us.
We are hiring AI/ML Engineer to join our team.
​
We are looking for a specialist in Aritificial Intelligence who can develop new solutions using the latest technologies in this field. Candidates should have at least two years' experience with a BE/BTech in Electrical Engineering or Computer Science. ME/MTech in EE/CS with at least one year experience or Ph.D.'s in EE/CS with dissertations on AI will also be considered. Position will be based in Mumbai.
Please send your CV along with a cover letter to info at dmacq.com - the cover letter should clearly explain your eligibility.
We are hiring Java UI Developer to join our team.
​
We are looking to hire a Java programmer with 2-3 years experience in UI development using Swing/JavaFX. Minimum qualifications are MCA or BE/BTech in CS. Experience with UI development is mandatory.
​
Please send your CV along with a cover letter to info at dmacq.com - the cover letter should clearly explain your eligibility.
We are looking for senior Database/SQL programers who have strong leadership, programming and technical skills in SQL and database management. Candidate will be responsible for designing databases, tuning for optimisation, stored procedures, database replication, HA/DR configurations-database clustering, providing technical guidance and troubleshooting. Experience in working with Microsoft Sql Server 2012, 2016, 2017 and above as DBA. Candidates having MCTS, MCITP, and/or MVP certifications a plus. Must have worked with SQL File-groups and Blob Storage.
​
We welcome applications with atleast 3 years experience to work in an exciting work-place.
We are looking for senior PHP programers who have strong leadership, programming and technical skills in PHP language. Candidate will be responsible for managing projects and providing technical guidance, troubleshooting. We welcome applications from 2 - 6 years experienced PHP developers to work in an exciting work-place.